2020年07月03日
The iPhone SE 2020 has been launched in March this year. This is the newest iPhone model presently and it brings us some amazing functional features. We all know the latest iOS version has made our iPhones more and more powerful. Here we would like to tell you 5 useful settings of iPhone SE 2020, and we are sure you will be glad to learn these settings and make your iPhone SE great to you.
1. Add two or more fingerprint touch IDs
We know that the former iPhone generations only allow us with one fingerprint touch ID for screen unlocked. This time iPhone SE gets us two or more touch IDs on settings, which means, we can unlock one device with two or more fingerprints by setting. Just go to settings and enter passcodes to access to Touch ID & Passcode, you can add two or more fingerprints touch IDs on your iPhone SE.
2. Hide notification message when the phone is locked
We all know that Apple is making the best efforts to protect our users' privacy. This has been clear in this setting for iPhone SE. We can hide the pop-up notification messages from our iPhone locked screen. Same as the previous setting, we go to Settings and enter passcodes to access to Touch ID & Passcode. Here we can see all the applications on the list, select the items to switch it off if you don't want to see the notifications on the screen.
3. Hide and disable apps from others
Just like we say, Apple has made the best for the security of users' privacy. This setting enables us to hide our private apps from the screen or disable the deleted item from the apps. With this special setting, we can download any application we like to our iPhone SE with no worries about being watched or deleted by our close friends or family. Go to Settings >> Screen Time >> Tap continue and "This is My iPhone" >> Content & Privacy Restriction. Turn off the apps you would like to disable on settings.
4. Low battery mode for battery extension
The low battery mode of iPhone SE enables us to extend our
iPhone SE battery
life in some way. Go to Settings >> Control Center >> Customize Control. Here we can enable the low battery mode on our iPhone SE.
5. Raise to wake up setting
The Raise to Wake Up setting is one of the special features on iPhone SE. When we enable this function, our iPhone SE would turn off the screen automatically when we lay it down on the table. It will turn on the screen automatically when we pick it up. It's very interesting. You can also turn off this function. It's up to you.
So these are the 5 settings we would like to share with you. We hope you could try these settings and make your iPhone SE more convenient for use. Besides, you could also learn something about iPhone maintenance and repair. Etrade Supply offers
iPhone SE replacement parts
for wholesale. Just come to our shop if you have interests.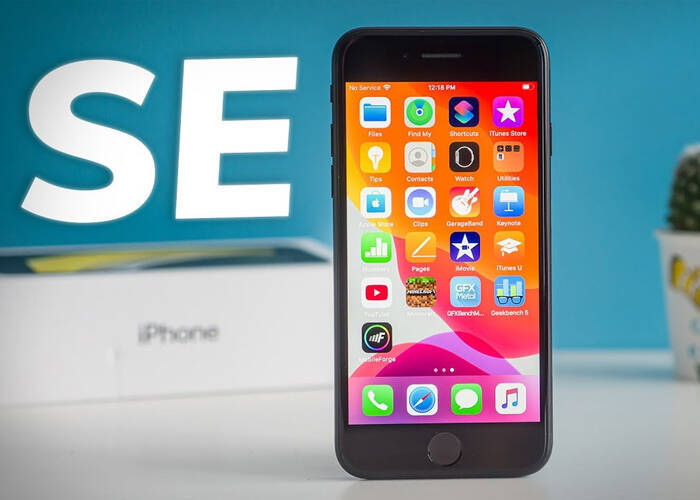 2020年03月12日
There are reasons your iPhone Xs screen not responding. It can be the pressure of the incompatible case or screen protector, or the malicious software or Apps affection, or some other reasons. Here we share with your 3 useful ways to troubleshoot the problems of iPhone screen unresponsiveness. We suggest you check your iPhone before take the right solution to fix it.
1. Hard restart the iPhone
When your iPhone screen is power off and cannot turn it on. Hard restart the phone could be a quick way to troubleshoot this issue. Press on the volume up and down button one by one quickly, the press and hold the side button until you see the Apple logo on the screen. Release all the buttons and wait because your phone is rebooting. You may repeat the procedure if the Apple logo did not appear on the screen, on the other hand, your need to make sure enough battery power loaded in your phone. Same steps you may refer to our article of
4 Ways to Restart the iPhone Device
.
2. Charge the phone to power the battery
When your iPhone battery power is lower than 5%, the phone will switch to lower power mode automatically. This happens when you left your phone in the drawer and do not use it for a long time. The
iPhone Xs battery
power is running out which causes the screen does not respond. You need to charge the phone to power the battery 30 minutes, and then check the phone if it is normal on charging. Turn on the phone to check the screen functions if it is ok.
3. Restore your iPhone to Mac or PC on iTunes
Your iPhone could be affected by some malicious software or Apps installation. You need to erase the original data and restore the system. Take the steps here:
>>USB connect your iPhone to Mac or computer to recognize it to iTunes
>> Find your iPhone on iTunes, click and view your iPhone data
>> Find the Summary tab from the left side panel
>> Tap on Summary and find "Check Update" and "Restore iPhone"
Before you take steps to restore your iPhone, you need to backup your important data. On the same screen, you may find the backups section and click on it to backup files at the same time.
All in conclusion, the 3 solutions above are useful for iPhone screen not response issues. We suggest you try the steps above before you go to the mobile phone repair shop. Besides, you may check your iPhone Xs touch screen in the repair center if the solutions above are not working. You may also visit our online shop for
iPhone Xs LCD screen and digitizer replacement
if you have interested. Any questions about iPhone repair or iPhone parts, please contact us on email. We are glad for help.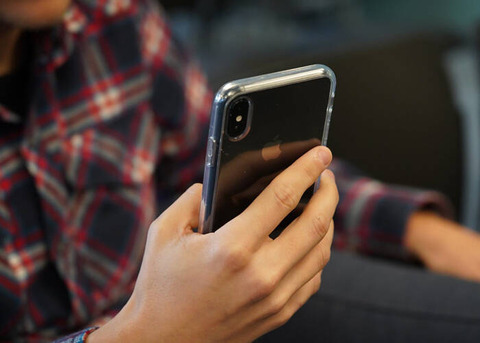 2019年07月25日
Mobile phones have all kinds of functions, which make our life more convenient and interesting. With the time we are using, we find out that our phone battery is running so quickly. Although the producers have been working on the phone battery improvement on faster charging and longer using life, we still believe there are some tricks to keep our phone battery in a long using life. Here Etrade Supply mainly concludes 12 mistakes we probably make while charging our phone, and some of which we might take for granted but are not true. Let's see what they are.
1. Charging your phone to the max before using it for the first time.
2. Not using your phone while it's charging.
3. Being afraid that chargers from a different brand will kill your battery.
4. Thinking that turning your phone off will damage the battery.
5. Trying to "train" your battery
6. Not charging your phone overnight for fear of damaging the battery
7. Putting the battery in the freezer to make it last longer
8. Using task managers to prolong battery life
9. Fearing to leave your phone charger plugged in
10. Not charging laptops all the time to prevent damage
11. Turning off Bluetooth, GPS, and Wi-Fi to prolong the battery life
12. Tips to prolong battery life: keep the battery cool, store battery with a bit of charge.
These 12 mistakes are fake conception for us on our phone battery charging. Anyway, keep our phone in good condition is good to prolong our battery life. You might also check on the phone replacement battery if it is necessary to do so. Here we recommend our new
iPhone 6 replacement battery
, 1715 mAh to 2000mAh battery with long battery life. Perfect choice to solve your problems of iPhone battery draining fast. Do you have any tips on prolonging phone battery? Leave your comments below so that we can share.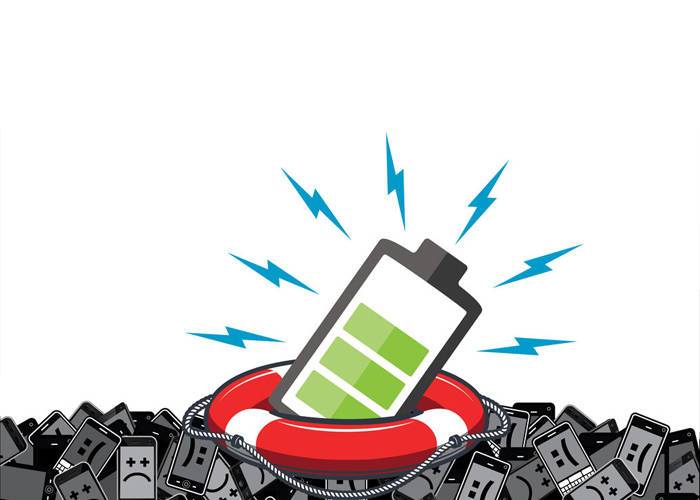 Article resources from Etrade Supply of
www.etradesupply.com/blog