2020年08月13日
When we replace a new iPhone display, we will see the pop-up warning about the non-genuine display on the screen when we power on the phone. This makes confusion and awkwardness to our customers. Here we would like to share simple tips on how to erase the warning from the iPhone for a month without tearing down the phone. Check this out below.
1. Switch off Wifi and Bluetooth, turn on the Airplane mode
2. Go to Setting >> Date & Time, adjust the Time Zone to one month later.
3. Power off and then restart the phone, swipe and clear off the warning
4. Go to Setting >> General >> Date & Time to turn on set Automatically
5. Turn off Airplane mode and switch on Wifi and Bluetooth
6. Power off and then restart the iPhone, the pop-up non-genuine warning disappears
You can try the steps above to erase the non-genuine display warning from your iPhone. You will definitely find it useful if you are working in the repair shop. Besides, you may also go to Etrade Supply for the new
iPhone 11 LCD display screen and digitizer
and other iPhone replacement parts as well. You may contact us if you have interested in our products or our iPhone accessories.
The article refers to Etrade Supply Blog of
How to Fix iPhone Display Non-Genuine Display Warning Issue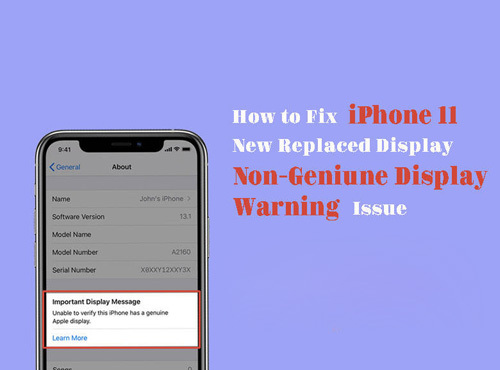 2020年06月19日
Since we all know that the iPhone X series features of many amazing functions after iOS 13 upgrades. One of these features should be more powerful applications installable for iPhone users. Here we bring up 5 amazing Apps, and we are sure you will find it useful which you wish you could download them earlier on your iPhone.
1. Anonymous
This is a camera app which can blur faces when you taking pictures or video with your iPhone. When you enable the application and use the camera for picture shots or selfies, you can choose to cover blur on faces by setting. You can change the blur type and shape if you like. With Anonymous, we can take interesting pictures and videos we like and keep personal privacy at the same time. It's very interesting.
2. Snippets
This app has many functional items, which make the convenience of surfing on Safari for us. When you open Snippets, there you can see Auto Scroller, Sticky notes, Unzoom, and so on. For example, Auto scroller can make the Safari website page scrolling down automatically, and make it convenient for you on viewing. It's quite useful for iPhone users.
3. PDF it at All
Just like it means, this app can create PDF documents on all kinds of files such as website pages, photos, word, Excel, etc. When you enable this application, you can choose file formats you want to PDF it, and also, you can edit the PDF documents it created, email it, or share it with friends. It's very cool.
4. Marklist
The Marklist app helps you to mark and save the website links so that you can read it later. When you tape on the share button when you are viewing web page on Safari, you can see the Marklist icon. Tap on it and you will save the previous page on Marklist. You can check all the links you saved and unmark the saved links. Besides, you can copy a link and open the widget panel to mark it.
5. Tailor
Tailor application enables us to stitch screenshots together on our iPhone. You can make one single image combined with screenshots together when you open Tailor. Moreover, we can share the stitched screenshots with our friends in message or email. This is very convenient for us for message sharing.
In the end, we suggest you download these 5 Apps and try to see if they are suitable for you. There are more useful Apps for iPhones you may not know but you will find them amazing and quite useful after you try. Besides, you may visit our online store for
iPhone X replacement parts
if you are interested in iPhone repair. Here we have iPhone parts for supply such as
iPhone X LCD screen and digitizer
, iPhone rear camera, and so on. You may also email us if there is anything we can do to help you.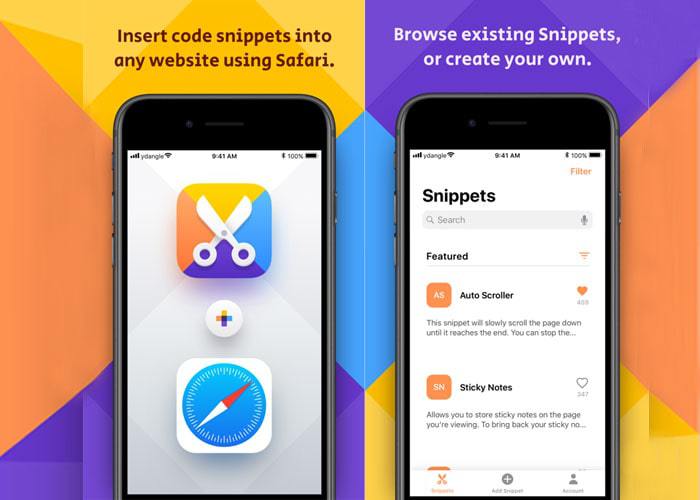 2019年09月18日
Your iPhone XS or XS Max has more powerful functions than you know as long as you keep discovering. Since Apple upgrade the operating system to iOS 12, iPhone XS and XS Max are faster on application response. Maybe you think yourself of an iPhone master who knows everything about iPhone using tips, but there are some special tips you skip and which will be simple and useful to you. Here we discover 10 tips about iPhone XS and XS Max and we hope these could be helpful to you.
​
​1. How to quick unlock Face ID: Settings >> Face ID & Passcode >> enter passcode >> turn off "require attention for Face ID" >> tap ok when the little warning pop up
​2. Swiping back to quickly delete wrong digits in calculator
​3. Tell Siri to generate random passcode for you
​4. Half pull the Wi-Fi network list for manual refresh
​5. Check your battery usage in the monitor
​6. Add cellular in cellular plan
​7. High-level compass in measure application
​8. Search lyrics in Music App
​9. Website icons tweak in Safari
​10. Tell Siri to show all your passwords
​
​These are the 10 tips we would like to share here. Hopefully, you would learn much from these tips and make iPhone XS/XS Max a good tool in your daily life. Besides, if you are really a big fan of Apple products, you may also learn some maintenance knowledge. Here we suggest you take a view on some iPhone XS/XS Max replacement parts in our store like
iPhone XS LCD screen and digitizer assembly replacement
. You may also contact us if you have questions on iPhone repair or iPhone internal parts.
Description above is from Etrade Supply blog of
www.etradesupply.com/blog
, if you have some tips about iPhone, please leave your comments below and share. We appreciate that.