2017年07月15日
OnePlus 5 as the OnePlus company newest flagship phone caught great attention since its release. Now let's tear down it to see how to replace the LCD screen assembly replacement, battery, charging port and other small parts.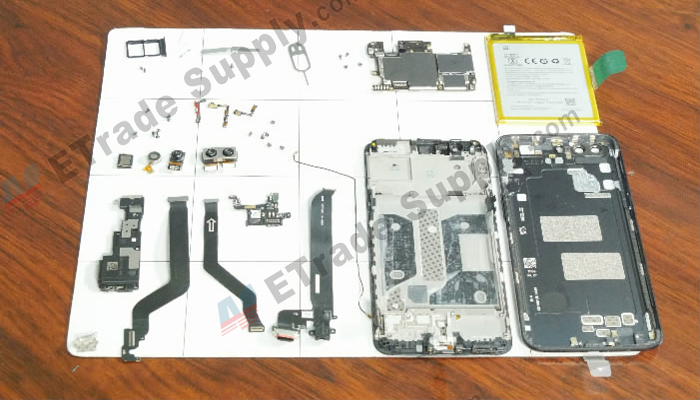 Repair tools needed:
Heat gun
Pry tools
Tweezers
Screw driver
Step 1 Power off the phone and take out the SIM card tray
Step 2 Separate the LCD Screen Assembly from the rear housing
Step 3 Remove the Charging Port and Headset Jack
Step 4 Remove the Motherboard
Step 5 Remove the Front Camera and Rear Dual Camera.
Step 6 Remove the Battery
Step 7 Remove the Loud Speaker
Step 8 Remove the PCB
Step 9 Remove the LCD Extension Cable
Step 10 Remove the Ear Speaker and Vibration Motor.
Step 11 Remove the Volume Button Flex Cable
Step 12 Remove the Power Button Flex Cable
Step 13 Remove the Signal Flex Cable
Read the orginal article here:https://www.etradesupply.com/blog/how-to-replace-oneplus-5-lcd-screen-battery-and-charging-port/