2017年07月07日
Why this happened
At the beginning, some people think this issue may be caused by the manufacturing defect, Quality Assurance mishap, or software bug, but the OnePlus Company claim this problem is normal:
The OnePlus 5 uses the same level of high-quality components as all OnePlus devices, including the AMOLED display. We've received feedback from a small number of users saying that at times they notice a subtle visual effect when scrolling. This is normal and there's no variance in screens between devices.
There is not any certain reason about this issue until now. The generally accepted reason in the XDA forum is that the OnePlus 5 displayis mounted upside down. Some users point out that when holding any other brand smartphone upside down then they can see the same jelly scrolling effect on those devices, so they think the display in OnePlus 5 is mounted incorrectly.
XDA reports that OnePlus 5's display matrix is inverted when compared to that of the OnePlus 3T, also there is a hardware evidence compared with the OnePlus 3T, from the picture below we can see the OnePlus 5's panel has been mounted upside down.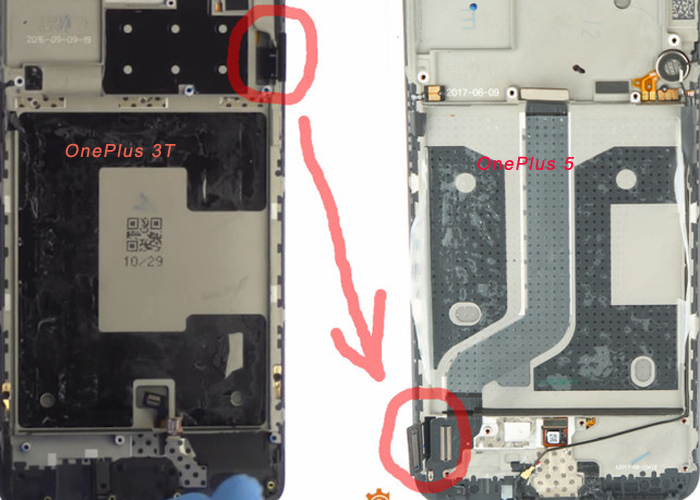 Above all, we can see this is a deliberate decision by OnePlus Company to get enough space for dual camera setup.
What should we do
No matter what causes this issue, we all hope the OnePlus Company can fix this issue as soon as possible, every consumer should be treated fairly. If you have encountered this issue and don't care about it, you can still use it because OnePlus 5 is very cost-effective. If you can't stand it, you can return it within 15 days.
To read more please visit https://www.etradesupply.com/blog/why-jelly-scrolling-effect-happened-to-oneplus-5/